GATES OPEN AT 6pm!
Bring Your Lawn Chair!
FREE ADMISSION!














Click Here to Download the 2016 WBJ Flyer!
June 30th - TFC Band
Sponsored by Blake Ford in Franklin, the TFC Band performed at We Be Jammin' on June 30, 2016. If you missed them, don't worry! You can see them perform at WBJ again on July 28, 2016!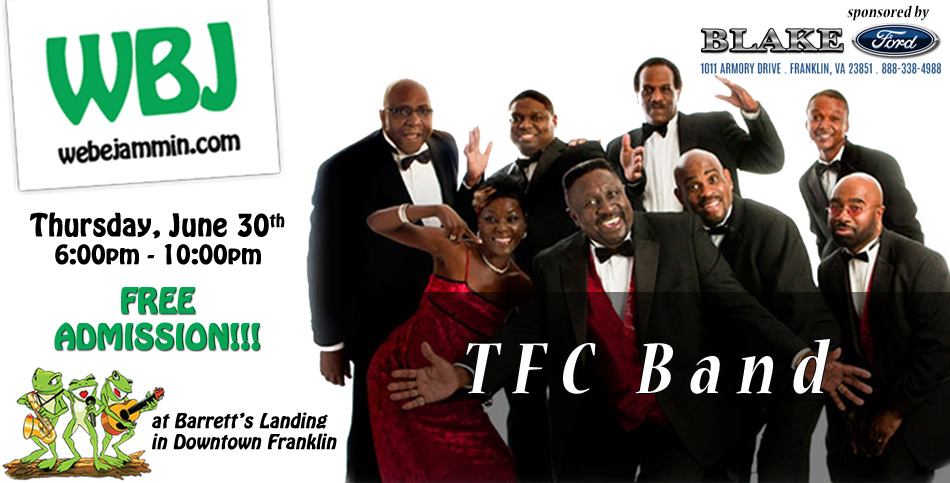 Photo credit goes to Festival Events by Photography by Ken!